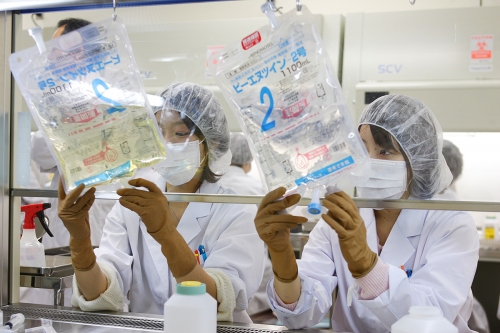 Laboratory of Pharmaceutical Health Care and Sciences
Kagawa school of Pharmaceutical Science,
Tokushima Bunri Univasity
1314-1 Shido, Sanuki city Kagawa 769-2101
Japan
Tel:+81-87-899-7100
Fax:+81-87-894-0181
RESEARCH
Okada, T., Afendi, F.M., Yamazaki, M., Chida, K.N., Suzuki, M., Kawai, R., Kim, M., Namiki, T., Kanaya, S., and Saito, K. (2016). Informatics framework of traditional Sino-Japanese medicine (Kampo) unveiled by factor analysis. J Nat Med 70(1), 107-114.
Iihara, N., Bando, Y., Ohara, M., Yoshida, T., Nishio, T., Okada, T., and Kirino, Y. (2016). Polypharmacy of medications and fall-related fractures in older people in Japan: a comparison between driving-prohibited and driving-cautioned medications. J Clin Pharm Ther. 41(3):273-278
Watabe S, Morikawa M, Kaneda M, Nakaishi K, Nakatsuma A, Ninomiya M, Yoshimura T, Miura T, Ito E. (2016) Ultrasensitive detection of proteins and sugars at single-cell level. Commun. Integr. Biol.9(1):e1124201
Nakatsuma A, Kiriyama Y, Kino K, Ninomiya M.(2015) Diabetes drugs that protect pancreatic β cells. Integr. Mol. Med. 3(1):467-472
Nakatsuma A, Wada S, Kamano J, Kiriyama Y, Kino K, Ninomiya M. (2015) The effects of herbal teas on drug permeability. Integr. Mol. Med. 3(1) : 453-456.